Practical SEO in internet marketing is the foundation. Expertise without practice is impossible.
Internet started for me in 1996. Before that, there was a time of earning money by reselling tv-sets, household appliances and communications equipment.
Internet access has always happened with sound and now it sounds like a song.
In 1998 there was a default, the dollar grew more than 4 times from 6 rubles to 28. I had to remember my education and go to engineering. And there, in Beltelecom office, i have made my first website on clear HTML in notepad of Win2K.
Google remembers everything: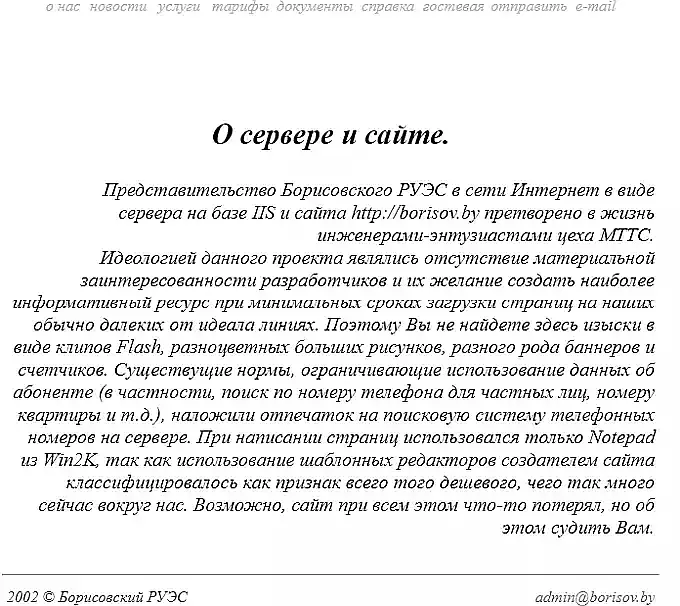 There were no websites of organizations then – in order to advertise the site and get feedback, I had to glue the web address printed on A4 on the doors of post offices. Then the communication center began to print the web address in receipts for communication services. The site talked about the services of a communication center and linked a database of phone numbers with a search by name and address. For this search, by the way, and also for the fact that the photo of the head of the communications center was parodic on the main page, site was closed.
Experience in promoting own businesses
2000th years were riches in all. I retired from the communication center and went on a free voyage in my own business in different niches. For all of them I always have made websites. They were usually shops. Practical SEO is something that has always been necessary. Olds knows hostings like at.tut.by, narod.ru, geosites.com, tripod.com and tools Microsoft FrontPage, Macromedia DreamWeaver.
I had shops in these themes: phones and mobile accessories, youth clothes, repair phones and pc. At the beginning of the 2000s, delivery was not as popular as it is now. Basically the sites were like a showcase to come to the store.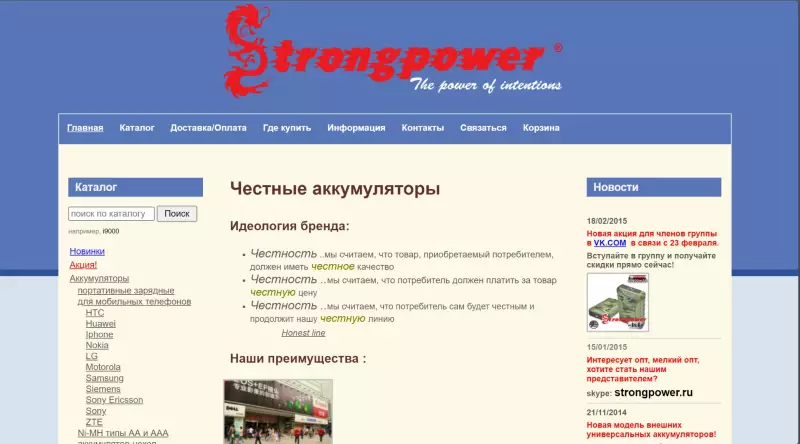 In the second half of the 2000s, to promote sites, it was enough to place links to your site from other sites – and the more of them, the faster your site appeared in the first positions. Olds knows XRumer – a tool for fast promotion on the Internet, and Sape – links, links and more links 😉.
Practice with client projects
2010th passed under the sign of working both on my projects and working with client projects. When promoting small businesses, advertising billing were no more than $5K per month.
I will not post here empty pictures of sites that I have not promoted. There are a little more than 50 sites that were simply created in site builders on tilde, wix or sms wordpress, joomla, bitrix, open cards.
Small business niches with different volumes of semantics, mainly b2c, in competitive regions (Moscow, Minsk, Moscow region) with which I worked:
Service promotion: beauty salon, cosmetology, dentistry, massage, hairdresser, husband's services for an hour, laptop and computer repair, phone repair, household appliances repair, apartment repair, plumbing services, door installation, window installation, furniture assembly, sports bar, services table tennis and billiards, search and purchase services in China, legal services;

Promotion of online stores: mobile phones and accessories, laptops, computers, household appliances, cosmetics, Chinese tea, entrance and interior doors, youth clothing, furniture store.
A few examples from projects that have been personally promoted below.
Repair of washing machines
The project was urgent. The site was built on Bitrix. The task was to increase traffic and increase the number of conversions from the Google search. Moscow city and Moscow region.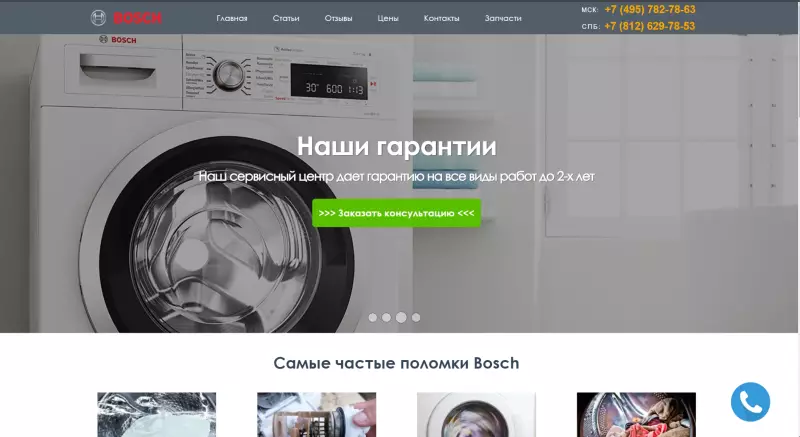 All work was carried out according to a standard checklist. First of all, I collected the semantic core. After that, I conducted a technical audit of the site, which revealed many errors in filling in meta tags. Then I analyzed key competitors for commercial factors. Next step was creating a plan to fix the technical part of the site. Changes were made to about 100 pages of the site and lasted 2 weeks. All modified pages have been successfully submitted to the index via Google Search Console. After that, I made a plan for link building. As a result of internal technical optimization, it was possible to bring key queries to the top 10. Traffic increased by 1.8 times, the number of conversions increased by 3 times in a month after promotion. The client considered that everything is fine and the task is completed.
Business at that time existed only offline.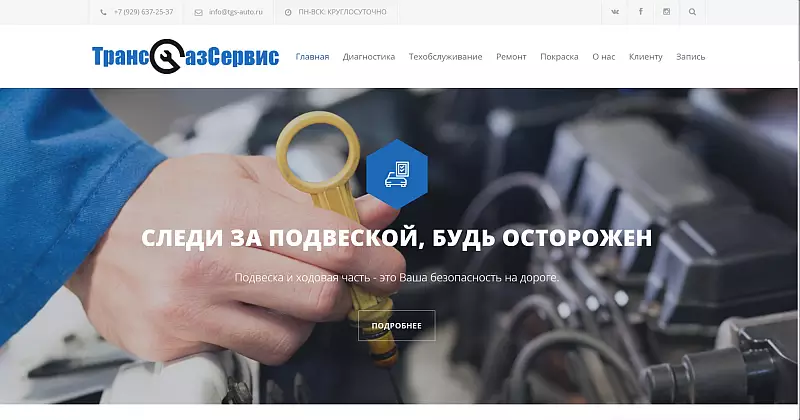 It was necessary to create its digital component of car service on the Internet: site, name, reputation of brand, ads companies in search engines and in social media. All tasks were completed successfully.
The salon was only promoted on Instagram.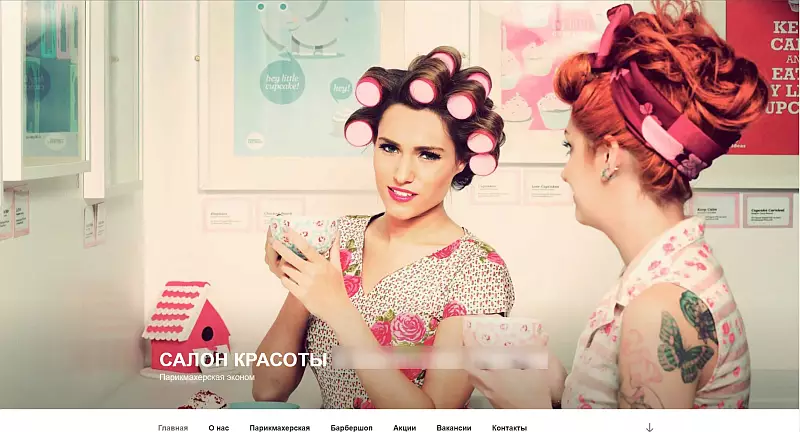 The semantic core was assembled, the keys were clustered to create the site structure. Analyzed the main competitors. The site was created on WordPress. Links to the site are placed on the main submitters. Optimized accounts were created in Google Business, Yandex Business, 2GIS. The site the site took the first position in a month and now occupies key positions in its region.
Practice and experience. How it helps
It is more correct to specify the question – what exactly can help the business owner in my person. I have rich experience in SEO promotion both from the side of the business owner and from the side of working with clients. My experience as an SEO-focused business, focused on practical SEO, as owner will help you avoid mistakes that cost money. I know what the owner needs and how to achieve it with a minimum budget. This is my competitive advantage over graduates of numerous courses on SEO promotion, targeting, SMM and other avitologists.
Copyright © 2023 SEO с опытом